Main information:
Rosenau Palace
Tour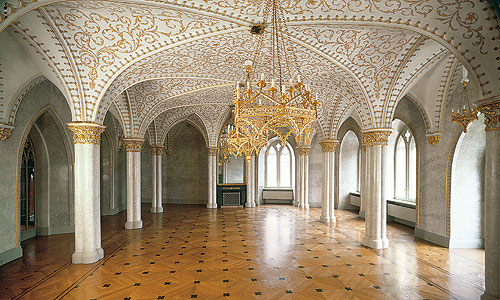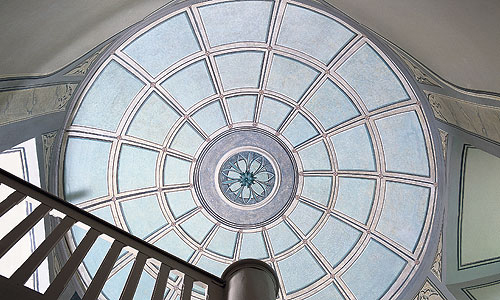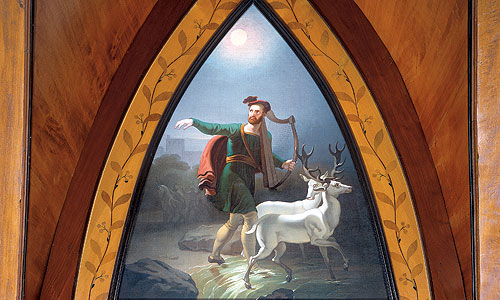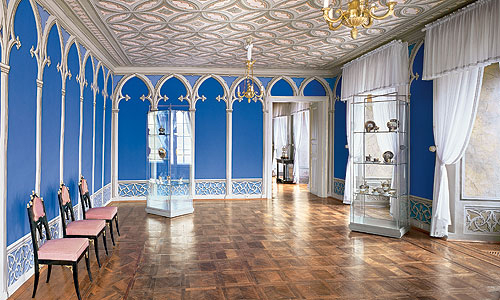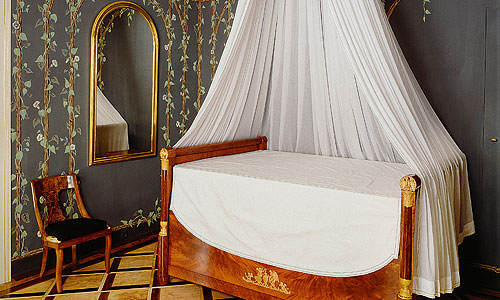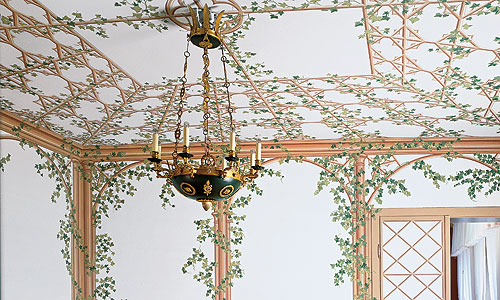 The palace is entered through the portal on the west side. A hallway leads into the Marble Hall, which takes up more than a third of the ground floor and the entire south side of the building. The three-aisled, vaulted hall, originally known as the "Knights' Hall", was clad during the remodelling process with stucco marble, and subsequently renamed the "Marble Hall". The elegant character of the room is emphasized by the gilt ornamentation on the capitals and walls. The pointed-arch wing doors with tracery and the carved wooden, gilt chandelier in the Neo-Gothic style, which was made in Vienna in 1817, were intended to give it a medieval appearance.
The world of the knights conjured up in Rosenau in the age of Romanticism is particularly evident in the small Library adjacent to the Marble Hall. In the cupboards Duke Ernst I kept his collection of chivalric novels. The paintings in the pointed arches show scenes from novels and poems by writers such as Friedrich de la Motte Fouqué and Walter Scott, "best-sellers" of the time.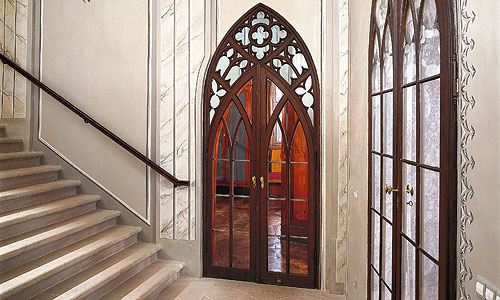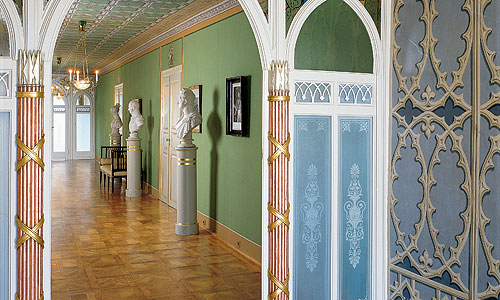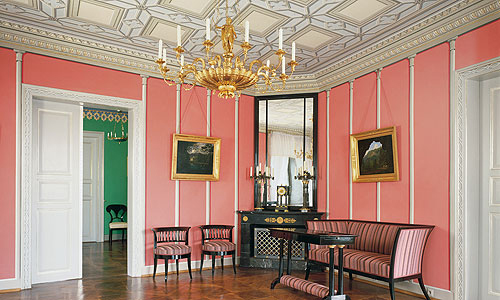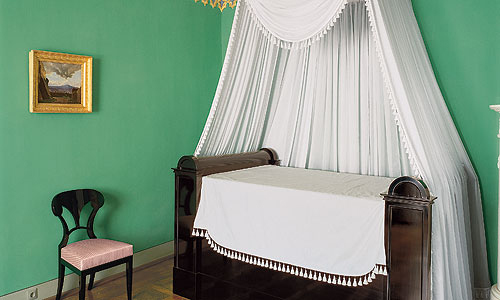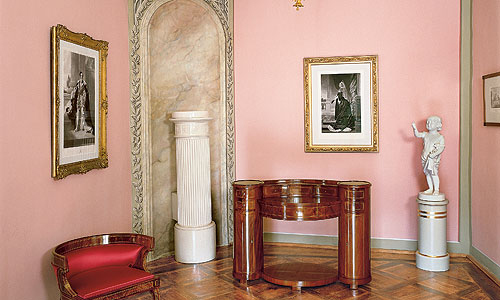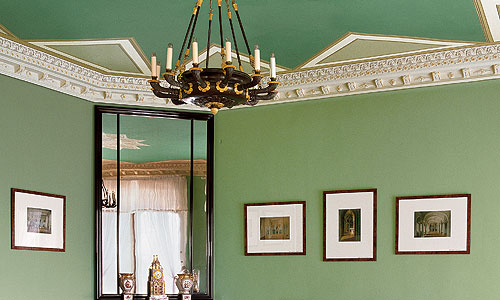 The staircase tower is the only connection between the ground floor and the upper floors. On the main floor, separated by the middle hallway with the Balcony Rooms into two areas, are the so-called Assembly Rooms and the former Ducal Apartments. The wall and ceiling paintings were reconstructed in 1990 on the basis of remaining fragments, the watercolours of the rooms from around 1845 in Windsor Castle and historical photographs. Since the original furnishing of the rooms had only been partially preserved, all the additions made during the reappointment of the palace as a museum were also based on historical picture and text sources, in order to get as close as possible to the original appearance of the interior under Duke Ernst I.