Main information:
Things to know about your visit
Information for people with a handicap
Here you will find some information to prepare your visit to Ehrenburg Palace and Rosenau Palace and Park if your mobility is restricted or if you are visually or hearing impaired.
---
Short film about the Rosenau Palace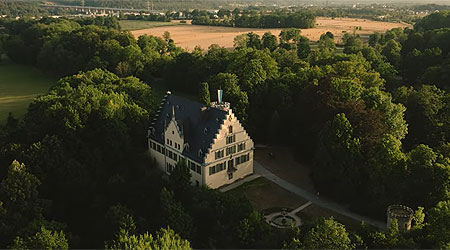 Through spectacular aerial shots and impressive interior views, we give you exclusive insights behind the walls of the Rosenau Palace and a great view of otherwise hidden details in this short film. The magnificent landscape garden also comes into its own here in a special way:
to the film "Schloss Rosenau" on YouTube
---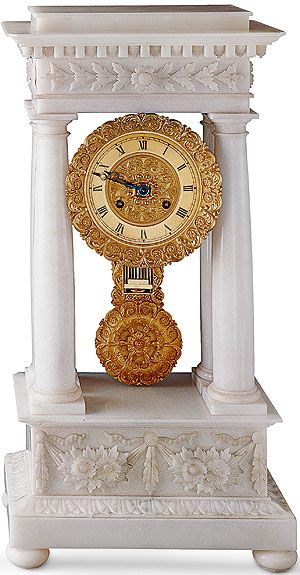 Visitors' waiting room
Ehrenburg Palace and Rosenau Palace each have a waiting room for visitors with a coffee / drinks machine.
Plan of Rosenau Park
Here you will find a plan of Rosenau Park.
Photography and filming
Taking pictures or filming is unfortunately not allowed at Ehrenburg Palace and at Rosenau Palace and Park. Pictures of the outside of the palaces may be taken for private use only. Photo and film shootings taken for further use as well as the flying of drones / multicopters are basically subject to approval and charges. Here you will find information on photography permits / film permits.
We also provide you with image and film material that you may use free of charge on your own website under certain conditions; click here to download image material or download footage.
Wi-Fi
Free Wi-Fi is available in Ehrenburg Palace in the area of the ticket office and cafeteria as well as in the passage from the cour d'honneur to the entrance hall, and also in the Rosenau Palace Visitor Centre.
Bulky items
Bulky items may not be taken into the palace. Lockers are available near the cash desk for large bags, rucksacks, photo equipment etc. Prams and child carriers can be left at the cash desk. No liability can be accepted for items deposited in lockers or at the cash desk.
Dogs
No dogs or other animals may be taken into the palaces. We cannot offer supervision for animals brought along. Please keep dogs on an lead at Rosenau Park.
Veste Coburg
General information for visitors to the Veste Coburg can be found on the following website:
Kunstsammlungen der Veste Coburg (Veste Coburg Art Collections)